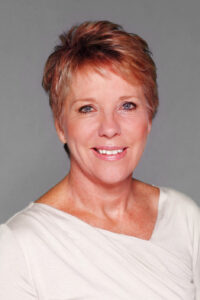 The Public Interest Journalism Initiative (PIJI) is pleased to announce media sector stalwart Anita Jacoby AM will join its board in October.
One of the most decorated TV producers in Australia, Ms Jacoby has over 35 years of experience in broadcasting, including many years in news and current affairs.
Ms Jacoby was an Associate Member of the Australian Communications and Media Authority (ACMA) from 2013 to 2023, is a Board member of Chief Executive Women, Documentary Australia, the Duke of Edinburgh International Award Foundation (UK) and Co-chairs Women in Media Australia.
"The role of public interest journalism is a public good," said Ms Jacoby. "It couldn't be more crucial in this age of growing misinformation and disinformation. I look forward to contributing to the vital work of PIJI, helping to ensure public journalism is sustainable into the future."
Her television credits include a raft of iconic Australian TV productions, including 60 Minutes, Sunday, Witness, Today, LAWS and Good Morning Australia.
She worked closely with Andrew Denton, managing independent production company Zapruder's Other Films, where she became Head of Production and Development and executive produced original series including Enough Rope, The Gruen Transfer, Elders, AFP and Hungry Beast.
Ms Jacoby is the former Managing Director of ITV Studios and has worked in senior production roles at all of Australia's broadcasters.
She has long been an advocate for women in media and for the importance of public interest journalism.
"Anita brings deep expertise in broadcast journalism and leadership to the PIJI board, complementing the skills already represented, including public policy, research, philanthropy, technology and business," said PIJI Chairman Professor Allan Fels AO.
"We look forward to enjoying her guidance, expertise and insight as we continue to research and advocate for Australia's public interest news sector."
For interview requests and inquiries, please email media@piji.com.au.